Health and Fitness
Keep Track of Hospital Details, Travel History of Coronavirus Patients in PH
Stay updated for your peace of mind
IMAGE UNSPLASH/COVID19.PH
Since the Department of Health (DOH) announced on January 30, 2020 the first confirmed case of the coronavirus in the Philippines, many of us have been gripped by uncertainty. Although the concerned government agencies constantly assure people of their efforts to prevent the virus from spreading, this has done little to appease our worries. As the COVID-19 numbers continue to rise, we instinctively try to gather more information in an attempt to allay our fears.
The Philippines now has 140 confirmed cases in total, but everytime we hear new developments on the news we always wonder: How did the new victim get the virus? Which hospital is he at? What places has he visited (and could I possibly have been in contact with him?). Is he getting better, worse?
Now you can get all this information and more in this COVID-19 Philippines Data and Case Tracker website.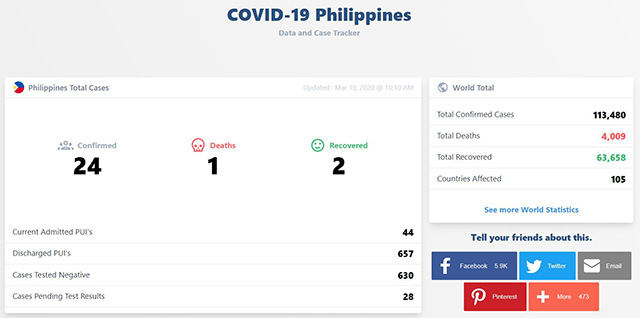 ADVERTISEMENT - CONTINUE READING BELOW
CONTINUE READING BELOW
Recommended Videos
The website gives an overview of the confirmed coronavirus cases in the Philippines, the number of recovered patients, and deaths, and other pertinent information.
It gives you an idea how many persons under investigation there are (PUIs), how many have been tested, and how many have been discharged from the hospital.
But one feature many will find interesting is the data about each confirmed coronavirus patient: age, nationality, mode of transmission, which medical facility they are currently at.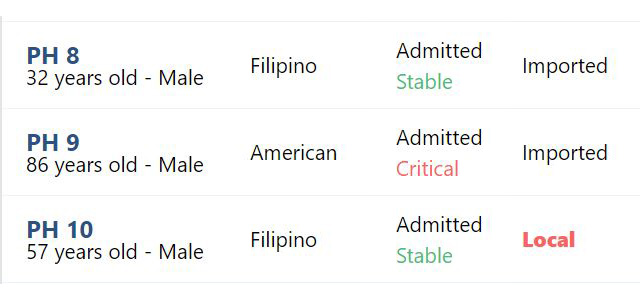 ADVERTISEMENT - CONTINUE READING BELOW
And — get this — it even includes information on the patient's travel route. A link to the DOH press release pertaining to that patient is also included for veracity.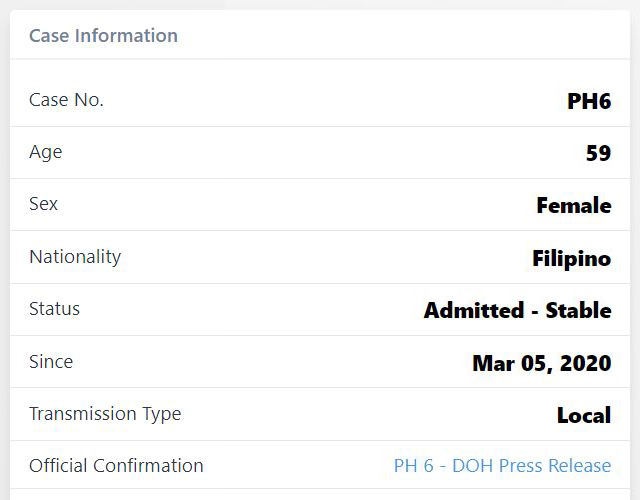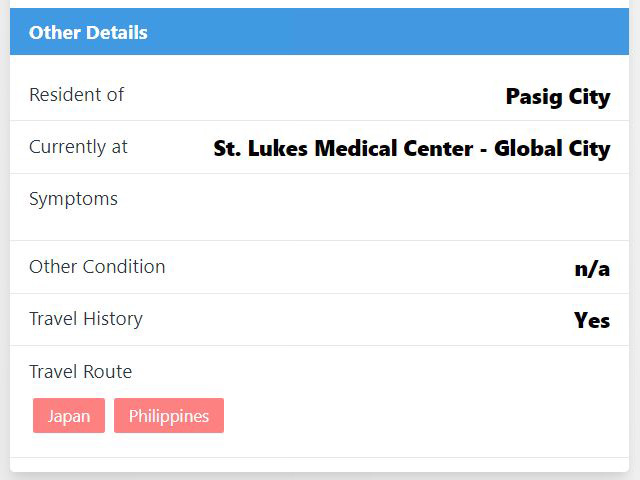 More Videos You Can Watch