Cars
Meet Autoplus's 200-Horsepower Suzuki Jimny
Yup, you read that right.
The 2019 Manila Auto Salon and Sport Truck Show is now in full swing, and it seems that the all-new Suzuki Jimny is the modifier's platform of choice at the event. No surprise there, as the buzz surrounding this vehicle prior to its launch was massive.
At Manila Auto Salon, there's a modified Jimny to suit all tastes. But this one, owned by Autoplus's Carlos Gono, stands out. Here's what makes it special, in the owner's own words: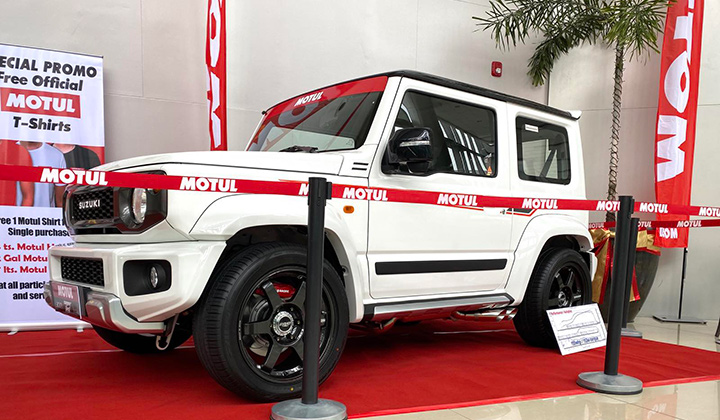 ADVERTISEMENT - CONTINUE READING BELOW
"Actually, I bought an automatic JLX as an extra car to replace our old Jimny. But after driving the new one, it felt so nice because of its size and ride. It was a big improvement over the previous model. Then I saw a YouTube post from F Performance UAE about them developing a turbo kit for it. That's when I decided to get another one, this time [with a] manual transmission to maximize power and use as my daily driver.
"This Jimny is now making 200 horsepower at the flywheel with the F Performance Turbo Kit. That's twice the original horsepower. It has the works: Recaro seats, JDM auto-folding side mirrors, Pioneer/Focal sound upgrade, Autoplus side exhaust, AP brakes, RSR suspension, Kenstyle roof spoiler. And it's the only Jimny on 18-inch Rays wheels, and the only one with an on-road setup."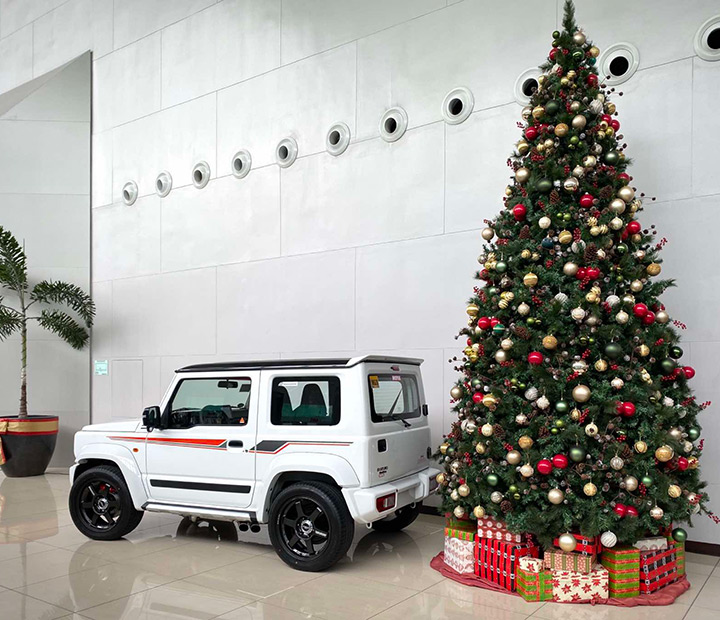 ADVERTISEMENT - CONTINUE READING BELOW
Do you want to see this Jimny up close? Then drop by the 2019 Manila Auto Salon happening this weekend.
This story originally appeared on Topgear.com.ph. Minor edits have been made by the Esquiremag.ph editors.
We review the Mazda 6 2.2L Skyactiv-D 4DR.
At Starbucks Reserve, coffee isn't just a drink, it's an art form. See what makes these coffeehouses worth visiting and get to know some of the artists behind each shop's unique interiors.  
Fires damaged 650 hectares of forest.
Featuring Sisa's Salad, Tinola de Damaso, and Sinigang ni Andeng.
It's not just because of climate change.
Up, up, down, down, left, right, left, right, B, A.
Water from major dams flow through the Tullahan river system into Manila Bay.
These tough-as-nails watches are designed for men who like a bit more function in their wristwear.
"I accept the apology, of course."
What are your fondest memories of amusement parks in Manila?
Here's a list of some of the best couriers so you can shop online with less worry.